In this article:
Bulk Candidate Card Actions
You can easily take batch actions involving multiple candidates.
To get started click into your assessment, navigate to the Select (or Invite tab in case there are candidates pending in status), and click on the selection box to select all candidates on the page. You will only be able to select 24 candidates at a time within an assessment to perform any bulk action.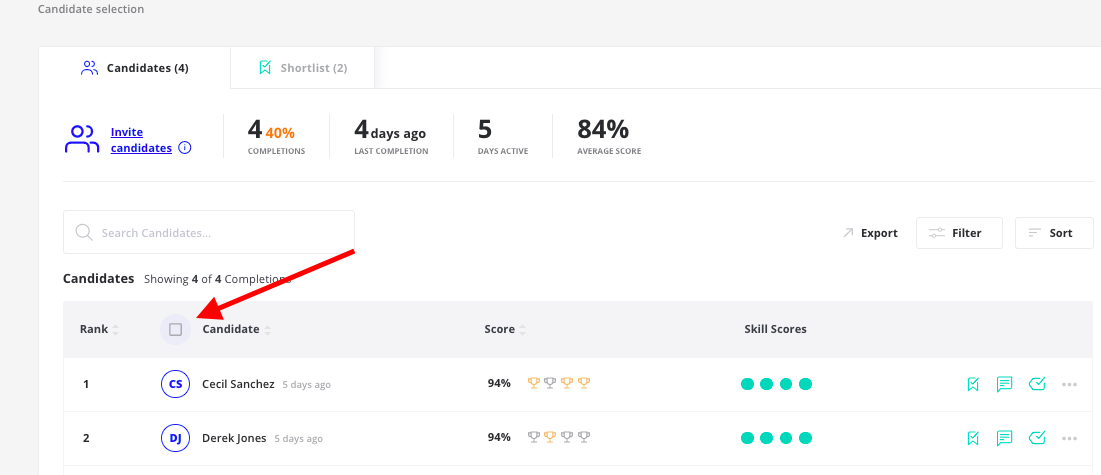 Alternatively, you can manually select the candidates you want to perform a bulk action with.
Once you make a selection, you will notice the Bulk Action bar appear on the top of your candidate list. You will have the option to message, reject, extend the skills assessment, or mark hired for all of the candidates that you have selected in one bulk action.
Rejection emails are set to be sent automatically as soon as candidates are rejected. If you do not want rejection emails to be sent, please make sure to remove the selection in the candidate experience settings.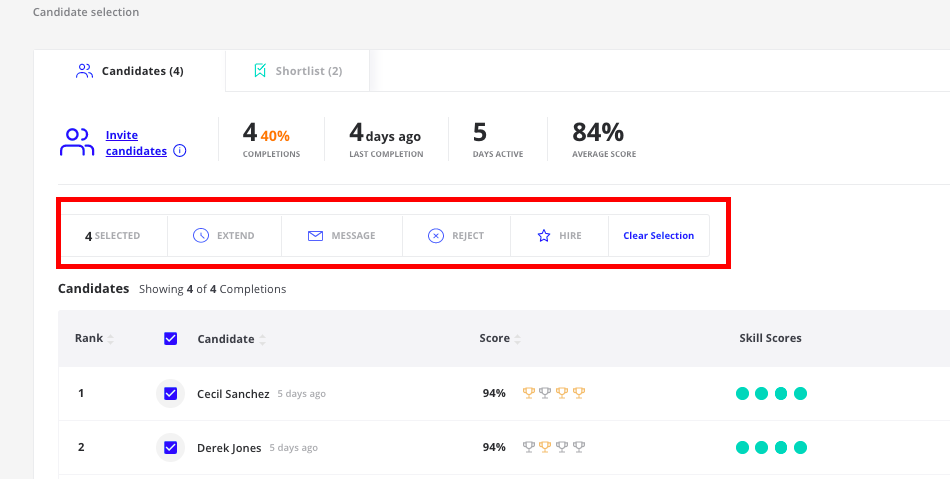 Once you make your bulk action selection a pop-up box will appear that allows you to confirm the action.
Please make sure to read the message in this window to confirm the number of candidates you have chosen for the action.
Keep in mind that once you perform and confirm an action, it cannot be undone.
If you have more than 100 candidates in an assessment, you will only be able to select the first 100 for your bulk action. Once you complete the action, you will be able to continue selecting the remaining candidates in bulk if you need to.
Bulk Messaging
If you choose to email a few candidates at once, a messaging window will pop open where you will be able to add your custom message for the selected candidates.