When you are logged into your Vervoe account, you can update your candidate activity notifications for each assessment by clicking the bell on the assessment preview.
When the notification bell is blue your candidate notifications are turned on. When the notification bell is gary this means your candidate notifications for that job are turned off.
To update your email notifications for daily job alerts, product news, and the Vervoe blog navigate to the image icon in the top right corner. From the drop-down menu, select "Notifications".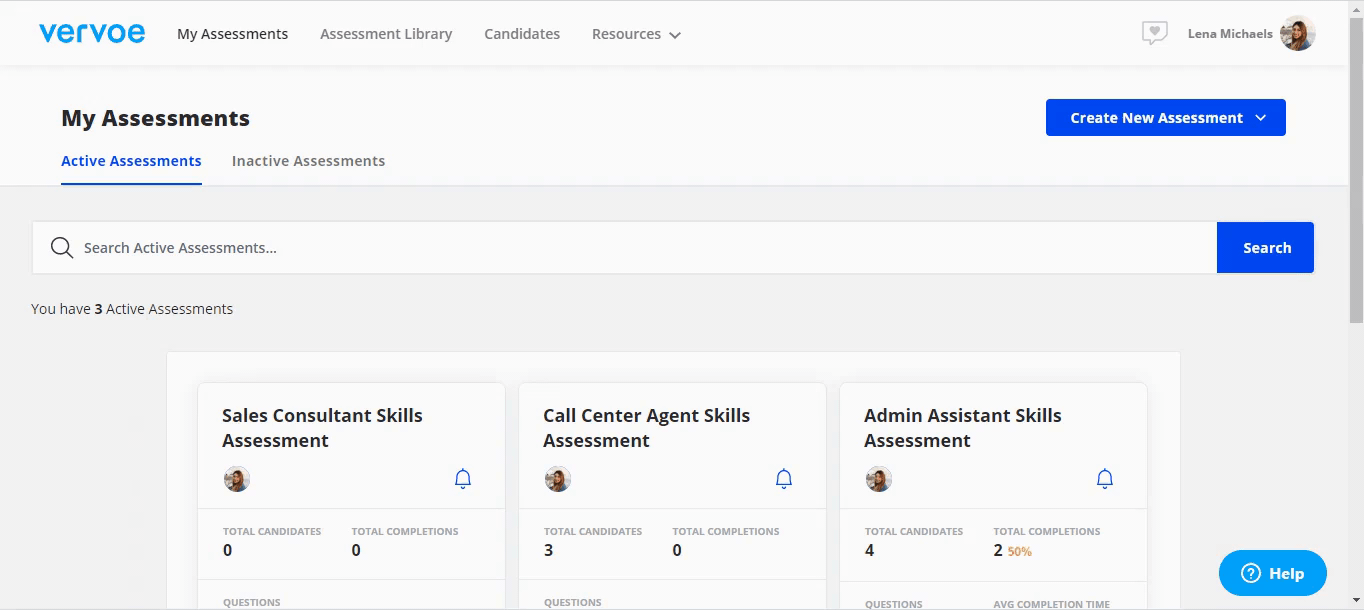 You can choose to turn on/off email notifications for:
Daily digest (a daily email that summarizes any candidate activity that occurred in your account)
Stay up to date with product news (you will be alerted when Vervoe releases new features or has important product updates)
Subscribe to blog articles (You'll receive weekly blog articles in your inbox)