Candidate cards are shareable report cards that let you deep-dive into a candidate's skills, attributes, and responses. This update allows you to quickly share your shortlisted candidates with a third party that does not have Vervoe access.
Candidate share cards are available to customers on our custom plans. This update also includes the candidate integration card for employers using Vervoe via an ATS. Employers can now bulk select all the candidates they wish to share from the select page.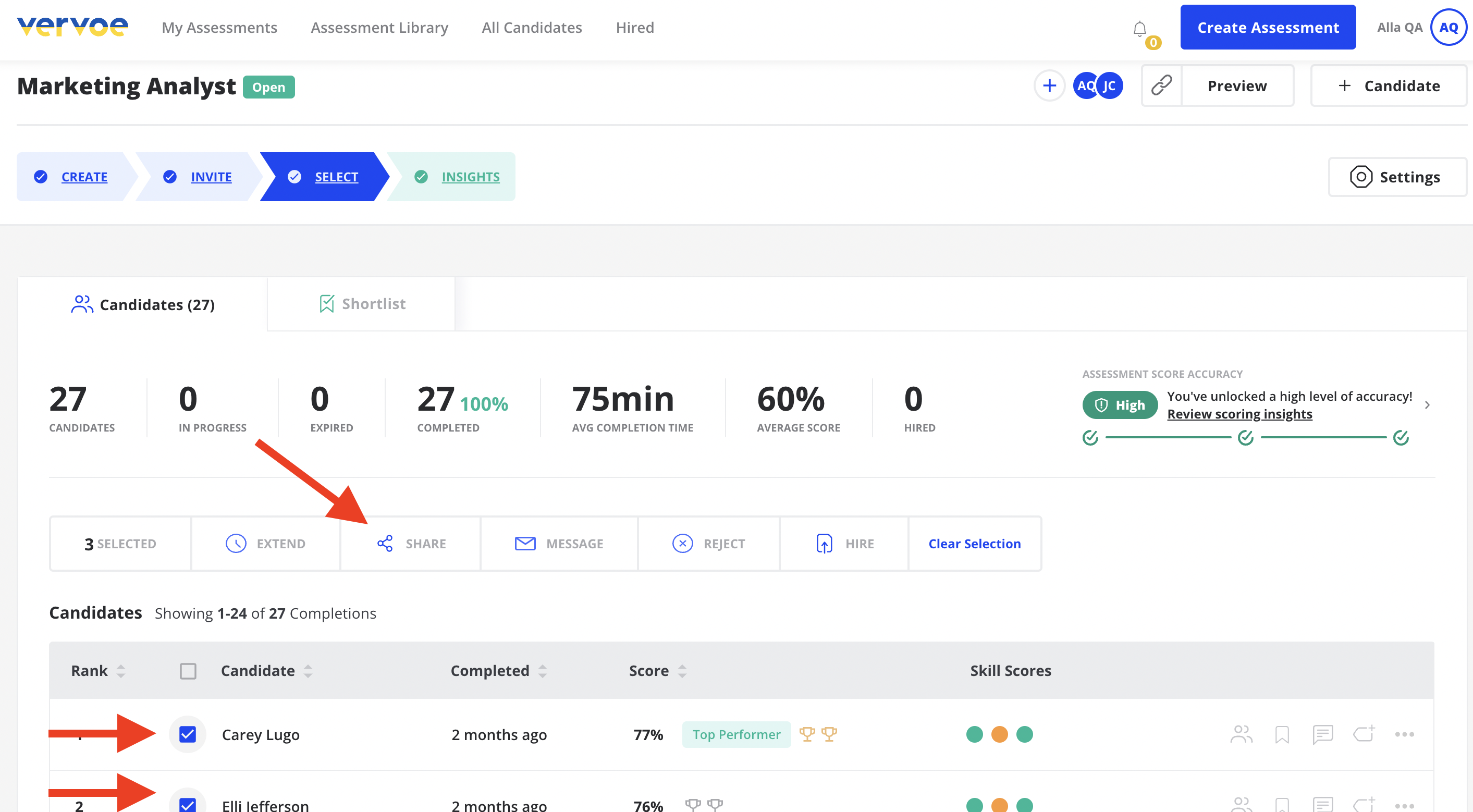 Candidates can also be shared from the All Candidates tab. If the candidate has completed multiple assessments, a prompt will enable the user to select which assessment(s) they wish to share. This prompt is also available on the candidate report card when selecting individual candidates to share.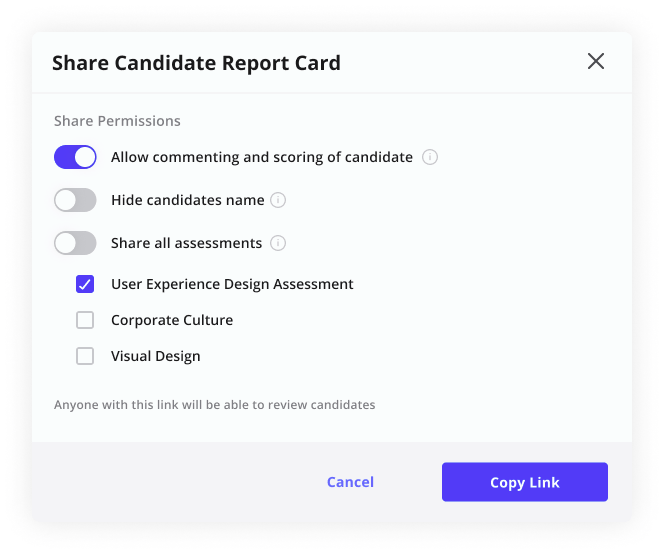 The updated sharing options allow for the following:
Enable the receiver to comment and score the candidate

Hide the candidate's name

Share one or multiple assessments the candidate has taken
If one candidate is being shared, the card view will reflect the following: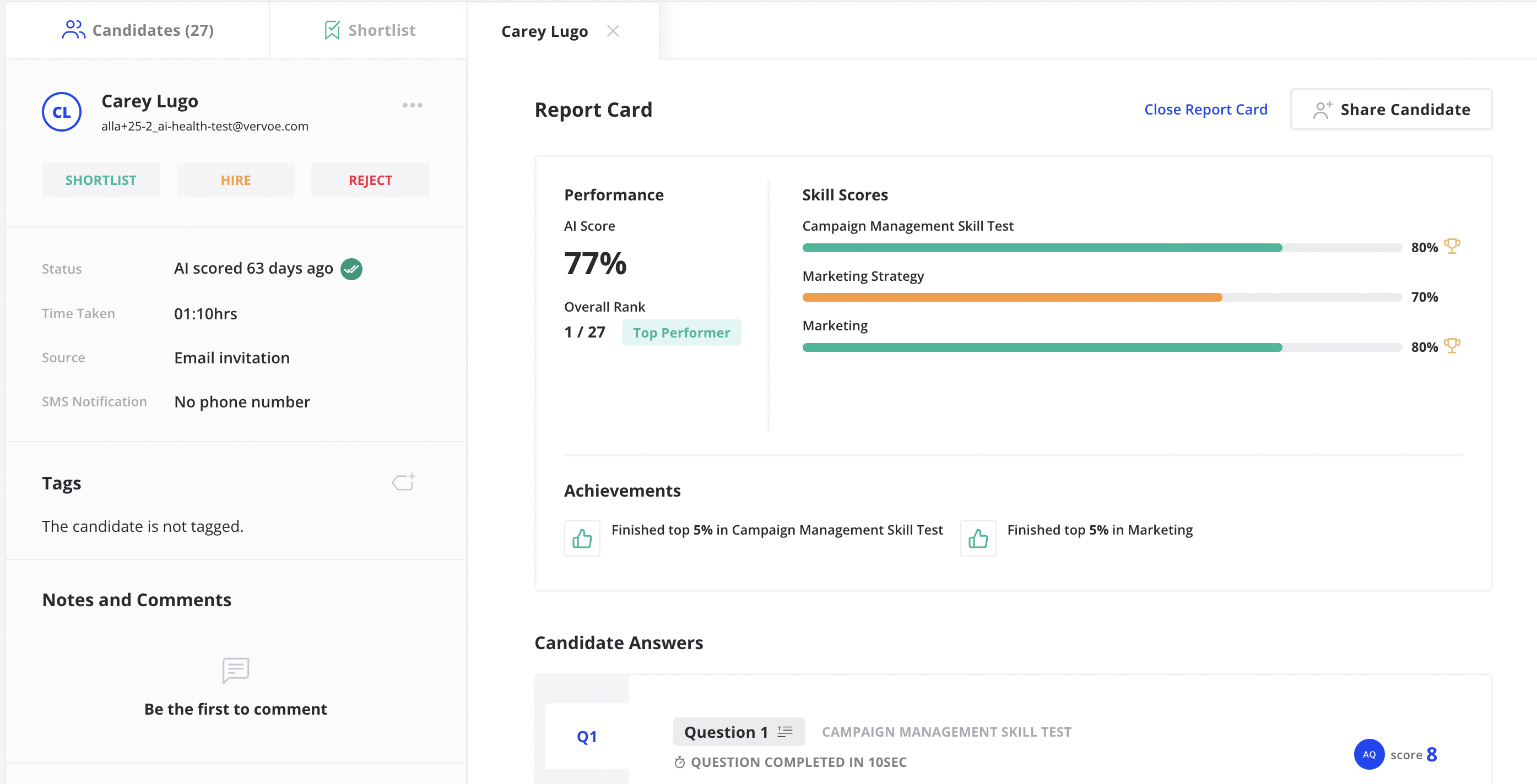 The receiver will now be able to see any tags and comments associated with the candidate, their individual score breakdown, and benchmarking for the assessment plus their achievements. They'll also be able to see all questions and responses and have the ability to grade (if that has been enabled).
If multiple assessments have been shared, the receiver can view each report card individually from the drop down box.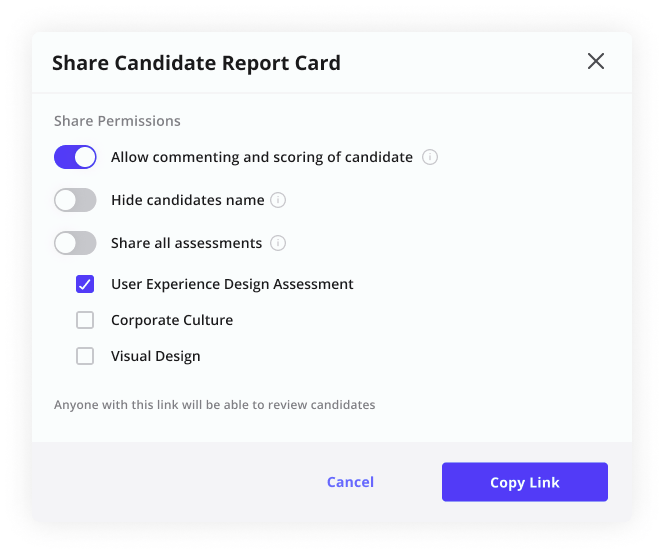 If multiple candidates have been shared, the receiver will first land on the compare view for the candidates. This enables them to compare the scores and breakdowns quickly so they can see where their strengths and weaknesses are.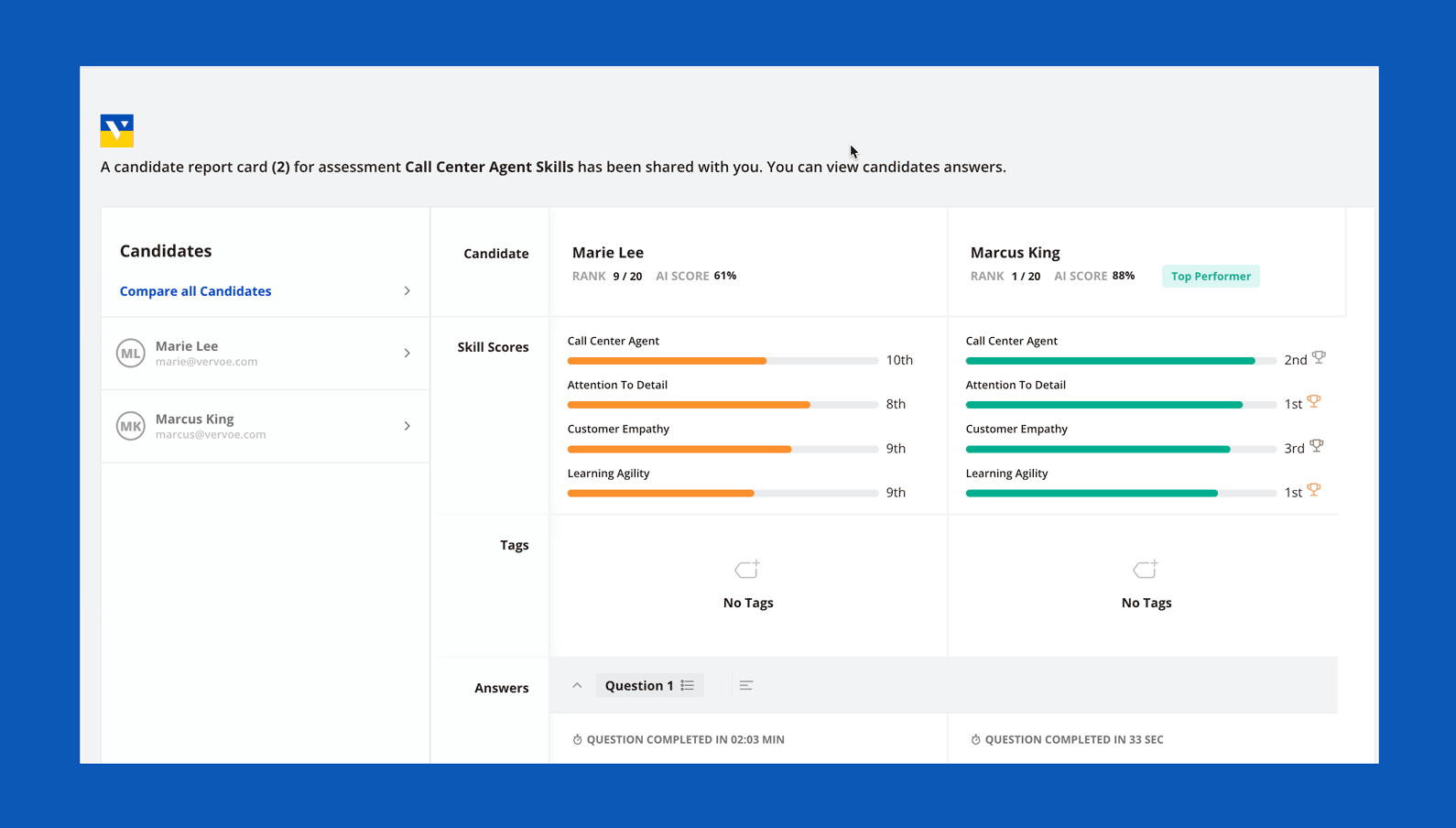 The individual candidate cards can be accessed by clicking on the candidates' names down the left-hand side. This view incorporates a block at the top with the information around tags, comments, source and completion time.
If candidates' names have been hidden, they will be replaced with the naming convention "candidate 1", "candidate 2", etc. All other details relating to score and rank will be provided.