Vervoe has a number of anti-cheating features in place, and our new Plagiarism Detector feature has now arrived! Candidates will now be flagged whenever their text answers match another candidate's answer. Stay tuned as we dive deep into how this will work on your dashboard.
How does the Plagiarism Detector work?
The Plagiarism Detector compares the first 500 words of all candidate answers, to the same question, across the platform (which applies only to the text question/answer type). If the same answer is submitted from multiple candidates, the candidates with this answer will then be flagged. This can be detected across all languages submitted.
Please note, if the candidate reapplies (assessment is reset on the backend) or if their assessment deadline is extended, the plagiarism flags will be reset and removed.
If you expect candidates to have one standard answer, and prefer not to mark this as plagiarism, you can toggle off this setting within the Question Settings on the question creation page. By default, this setting is turned OFF.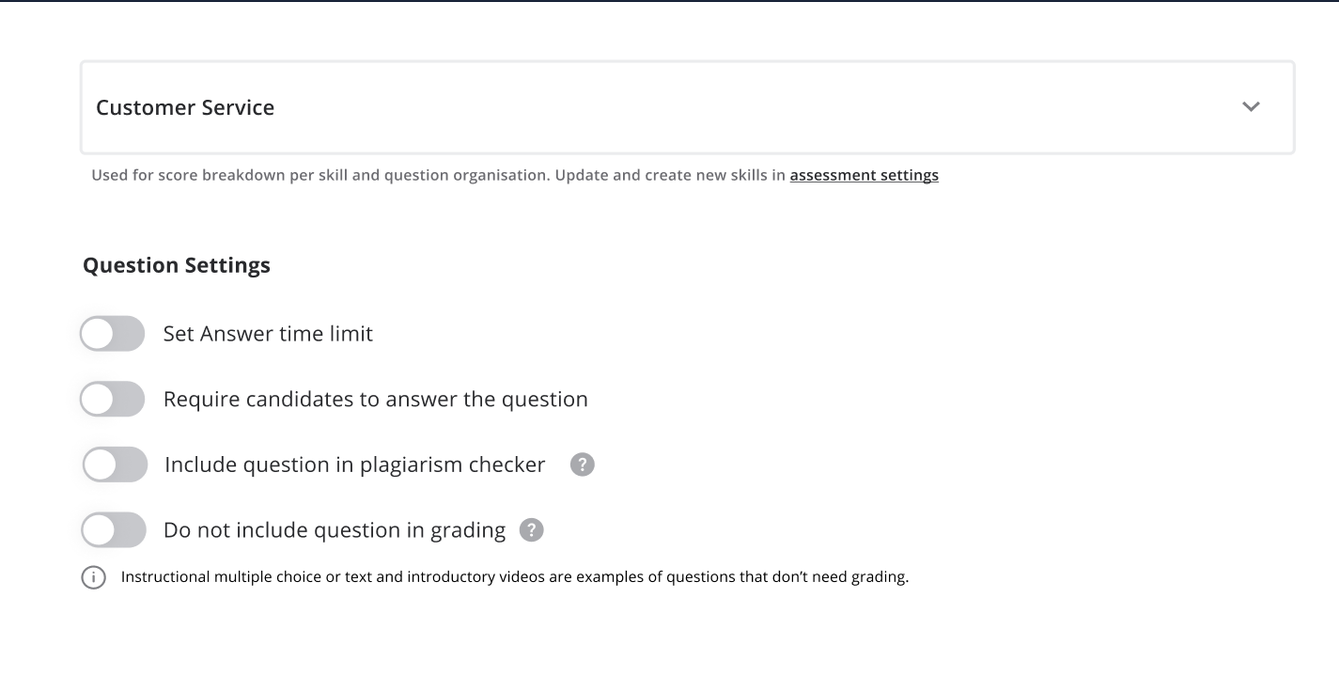 Where can I find flagged candidates?
Flags on Select page
The plagiarism flag is only shown for candidates that have completed the assessment: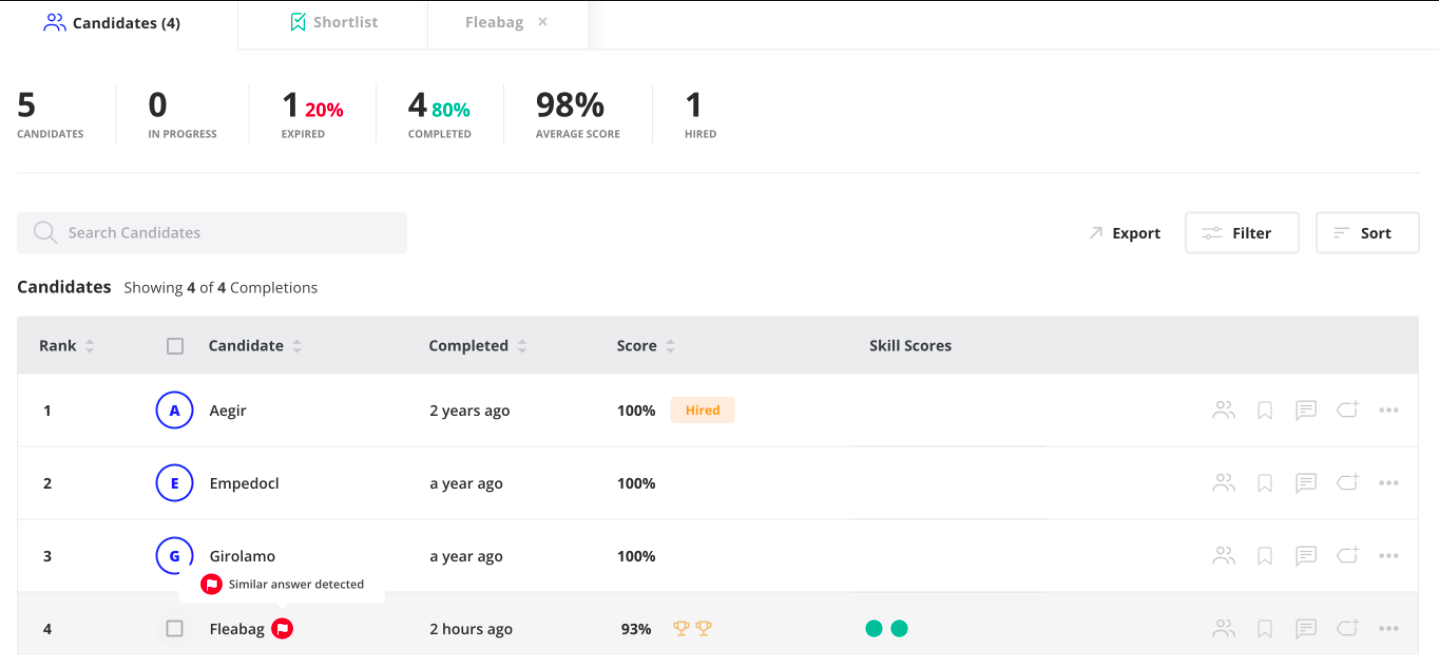 Flags on Candidate Report Card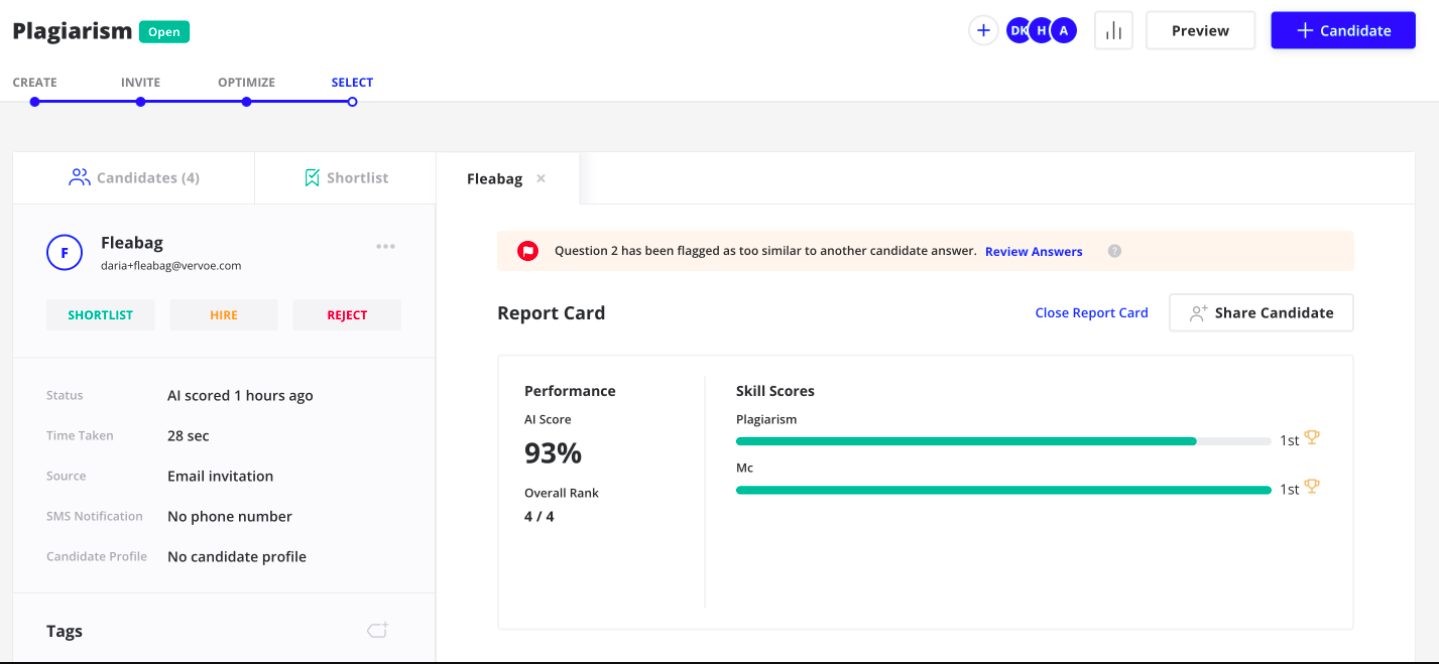 Once you click the 'Review Answers' link from the Plagiarism Banner, you'll be able to review the candidates with matching answer submissions: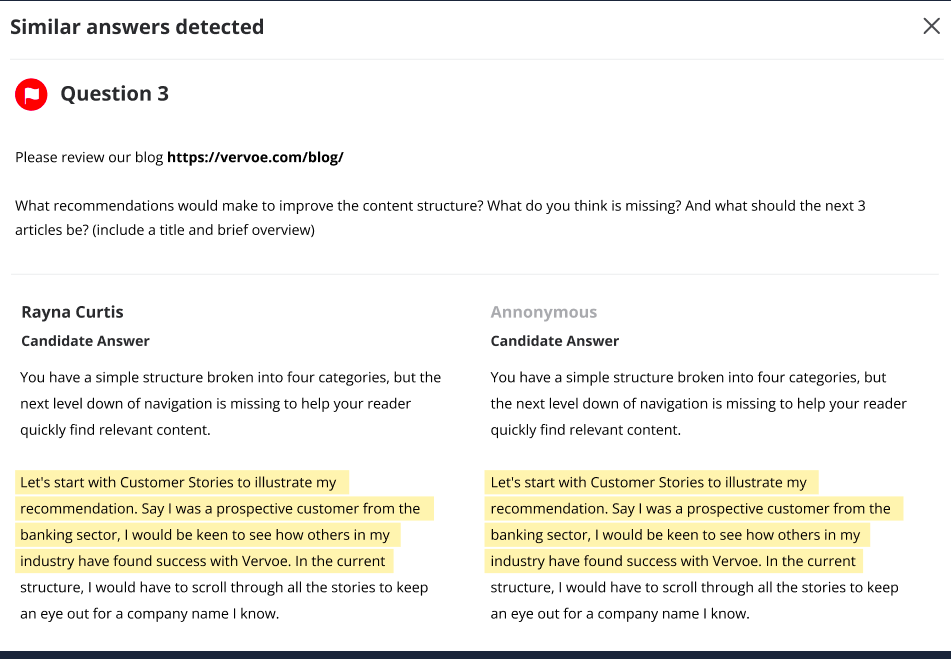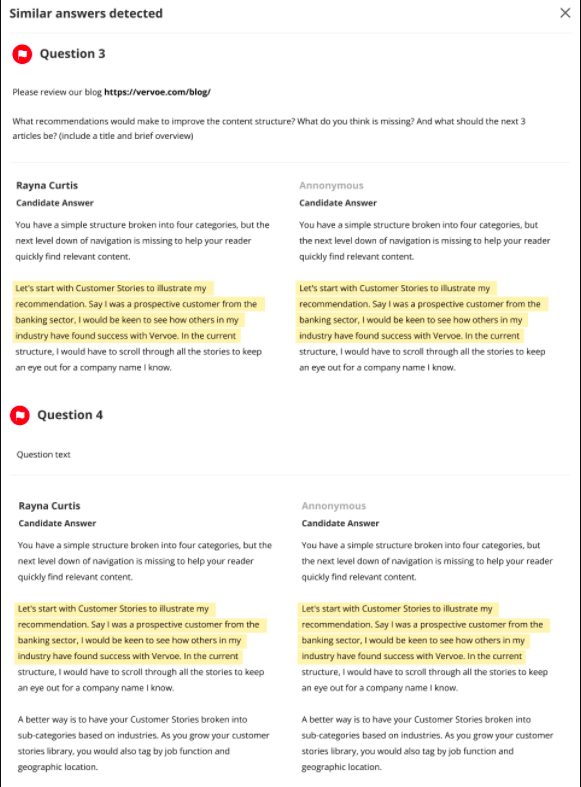 What should I do now?
If you come across candidates that are flagged, it's ultimately your company's decision of which actions to now take. Some companies may choose to ask the candidates why their answers are the same, or you may choose to exclude the candidate if you feel (based on other aspects of the assessment) that it is likely that candidate cheated. Whichever route you choose, Vervoe is here to help provide you with the data you need.
Stay tuned as we add more anti-cheating features to ensure you are selecting the best candidate! In the meantime, learn more about the Select stage of your candidate review process by taking a look at this article here.