In this article:
Customizing Emails
The whole process of job hunting and waiting to hear back is stressful. Many times candidates rarely hear back from companies after they have applied or interviewed. Plus, it is not just in the candidates' best interest but yours to keep them in the loop.
Communicating with your candidates throughout the interview process helps maintain a positive experience with your company and therefore a positive image of your organization.
Vervoe sends out emails for you, even when you reject a candidate.
With every skills assessment that is sent out candidates receive an automated email inviting them to take the skills assessment. You can preview these messages or customize them as you would like.
NOTE: Make sure to update your company profile so that emails sent to candidates and the assessment welcome page are personalized with your company logo.
Click open the skills assessment that you would like to update, then click on the "Invite" tab. On the left side panel click "Invite Settings".
Next, navigate to the "Invite settings" tab on the left side panel. You will see the options to "Edit and Preview Email" at the top of this section.


You can also preview and customize the Rejection email in this section. The option to enable/disable this feature and edit the rejection message sent to candidates can be found below the Instructions to candidates field, titled "Preview and edit rejection email". This email will be sent out only if you reject a candidate and have this feature checked.

Updated Features: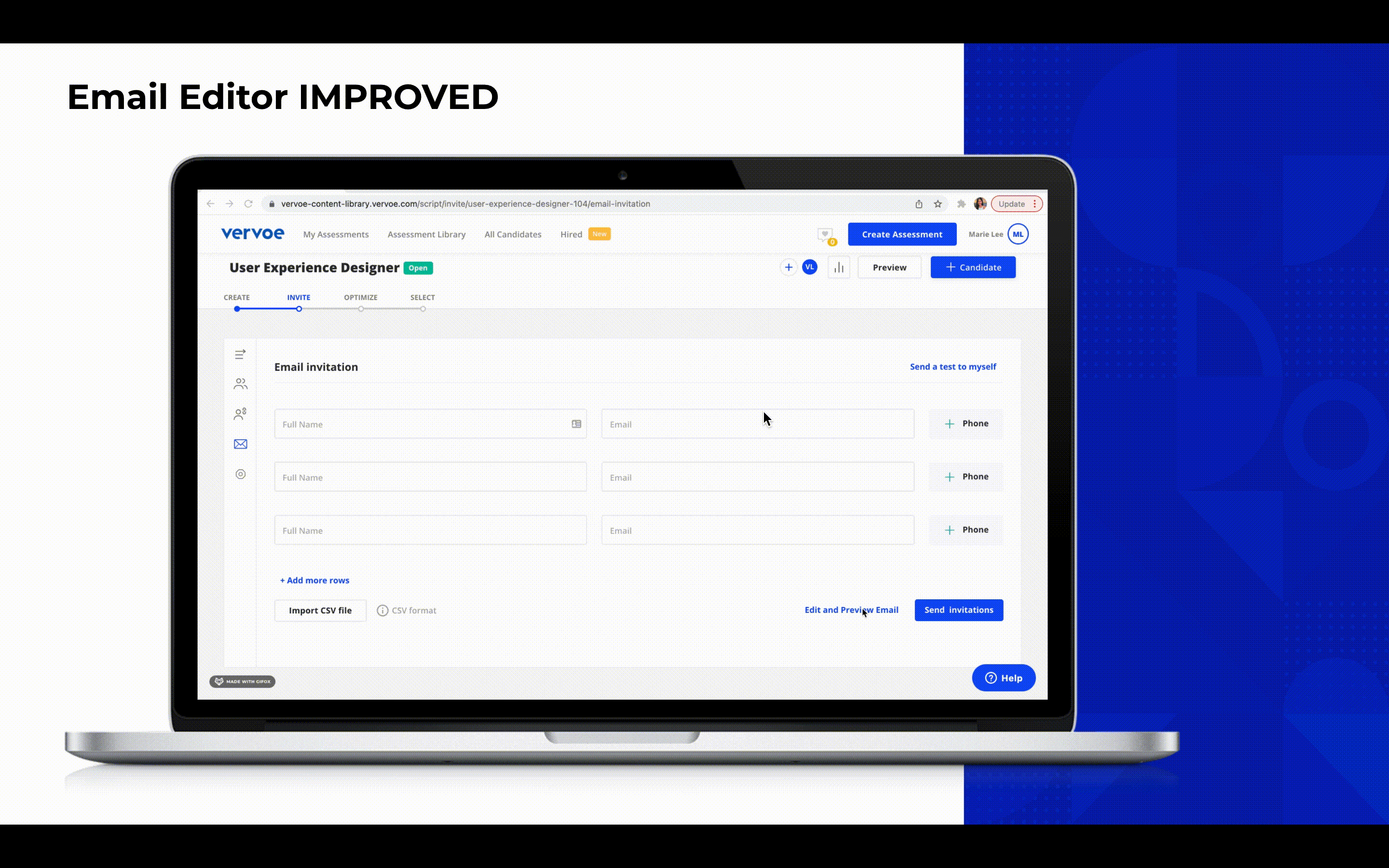 You may notice the layout of the actual emails (Invitations & Reminders) are cleaner and we've also taken the opportunity to update the default candidate email invitation and reminder copy and subject lines to an even warmer and more personable tone. 🤗
Most importantly, you can now edit the copy and subject lines for any of these emails and personalize your candidate experience.
You can now set the sender's email address to a "no-reply" email address (or keep it as your own email address as it was previously)
This builds on the improvements we released last month to support rich text editing and paragraph styling to create a more unified email experience.
Direct Candidate Messaging
You can also send candidates that have registered and started the interview process individual emails. This feature is available only on our Pro Plan and above.
To send individual email messages, click open the candidate card, click on the 3 dot menu and choose "Email".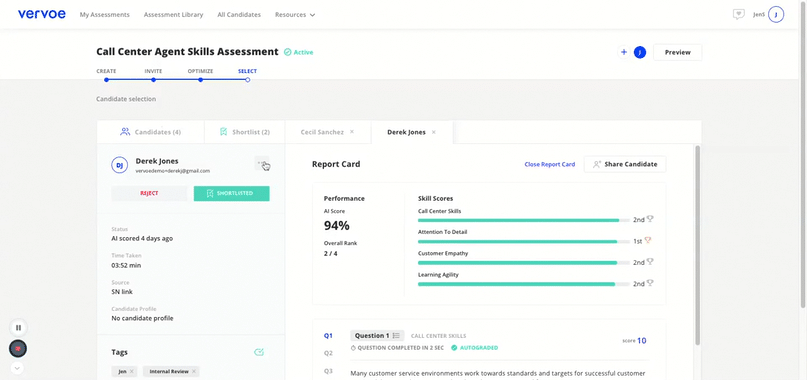 A window will appear with a blank message. You can change the subject and type your message into the box. Make sure that you select "Send" when you have finished.
The message will appear to be sent from the email address tied to your account.