Video as a medium is a bit like wine: it's nice in moderation but if consumed excessively it leads to bad behavior. If the first question in a skills assessment is video, adoption drops over 30%, and if there are more than three video questions, adoption drops over 15%. Video is good to see how someone communicates or explains their work, but it shouldn't be overused because candidates don't love it.
We recommend using video in a more targeted way by only asking for video answers when seeing someone is truly important to assessing their performance. As a rule of thumb, two to three video questions per skills assessment is the right balance.
To add a video question select "Video" as your question type and type your question into the text field.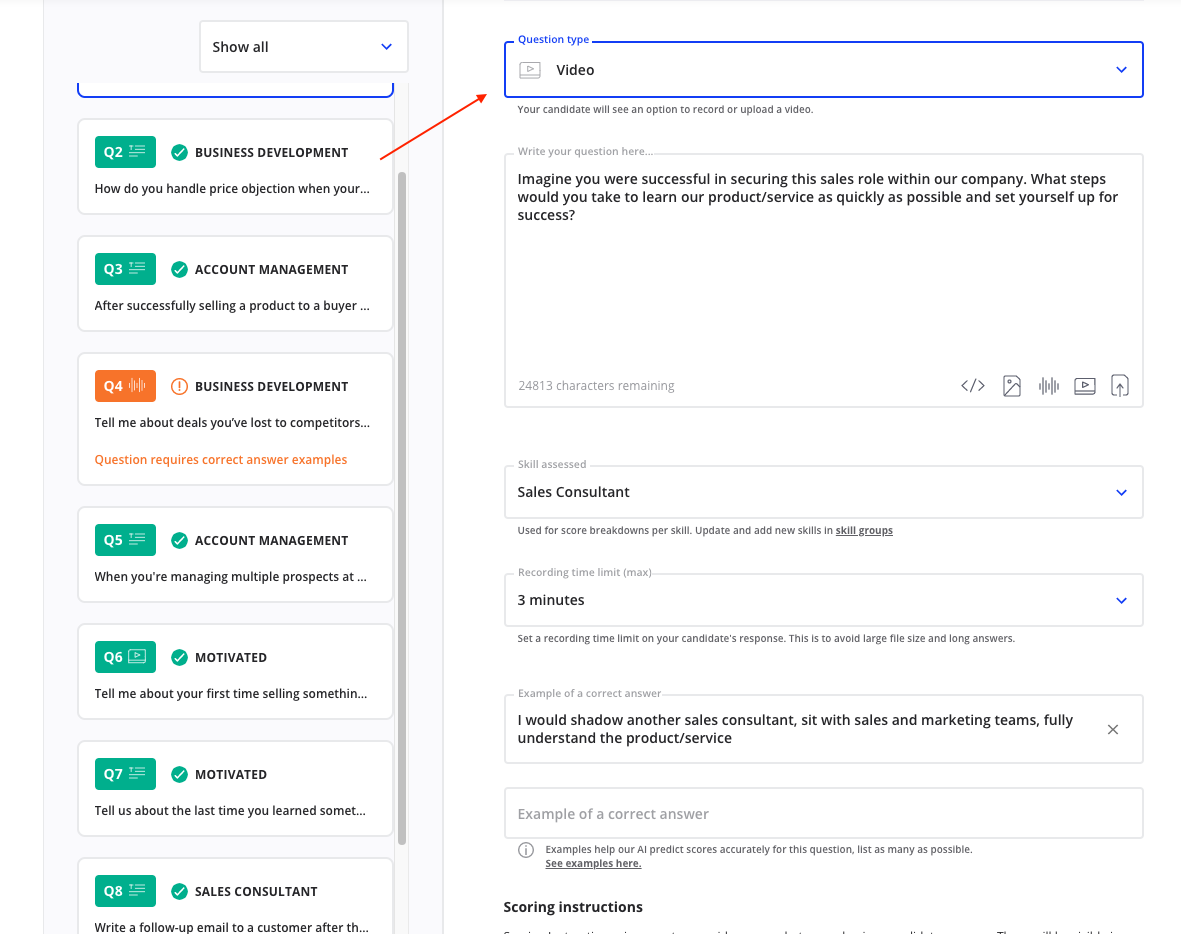 You can then choose to limit the recording length of candidate's video responses. For instance, if you choose to set the candidate's recording time limit to 3 minutes, the candidate will not be allowed to record a video that is longer than 3 minutes.
You can also select what skill is assessed by your question and add an example of a correct answer to improve predicted scoring.
Please keep the following best practices in mind when adding video questions:
Avoid starting your skills assessment with a video response type question
Avoid adding an answer time limit to video response questions (but if you require it then make sure to set the timer to at least 5 minutes or more)
You can find complete steps to help create a skills assessment here.