Vervoe can be integrated with several different apps found in the Zapier App directory. You can find completed integration details by clicking your Vervoe account icon and choosing Integrations> Zapier.
To get started you will need to sign into your Zapier Account. ( If you don't have one - you can set one up for free here).
Next click on Make a Zap.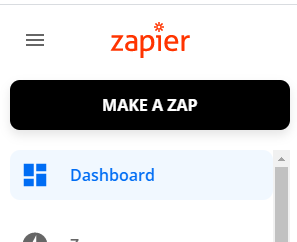 You will be directed to to choose an app. Type in Vervoe in the search bar.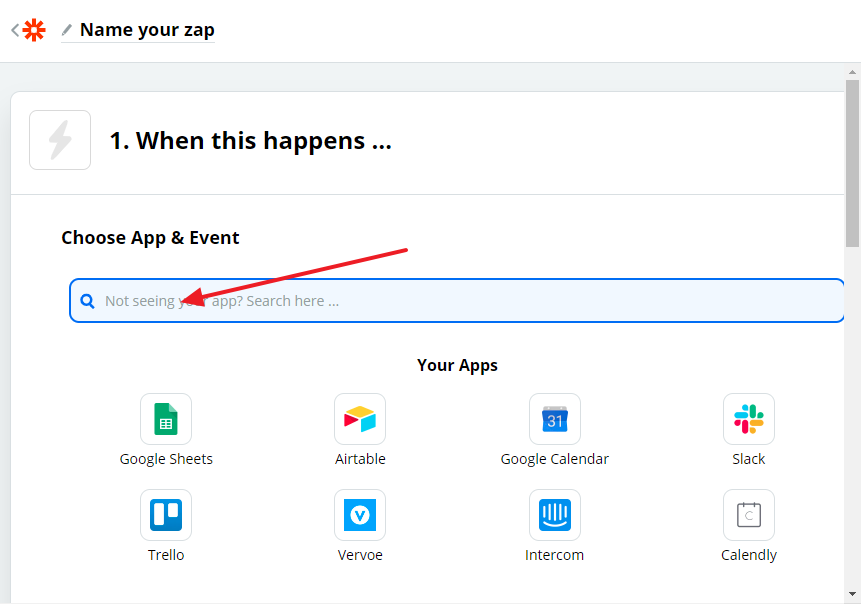 A new window will open showing you the available Triggers. Choose the one you would like to create a Zap for.
You will then be prompted to sign in to Vervoe.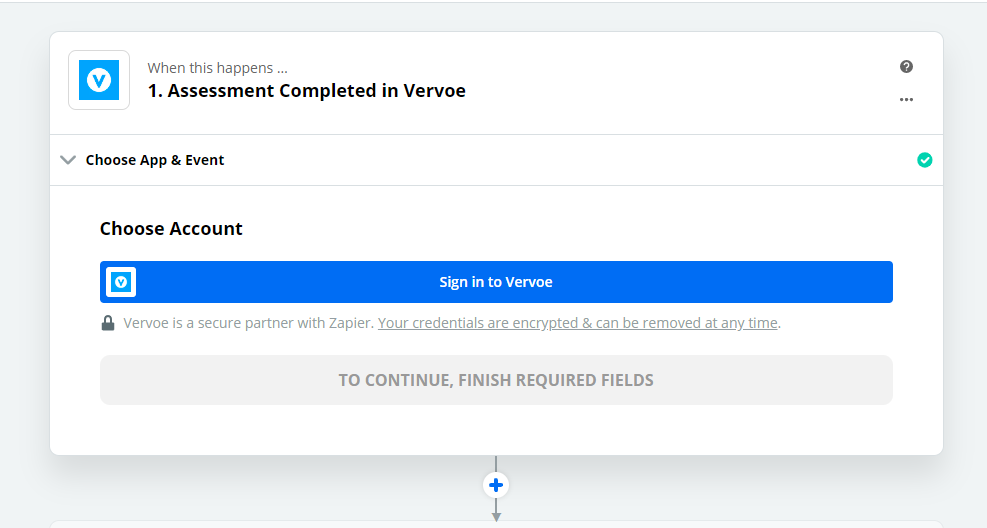 A window will pop open asking to allow Zapier access to your Vervoe account by providing the API Key. This API Key can be found in your Vervoe account by clicking your Vervoe account icon and choosing Integrations> Zapier.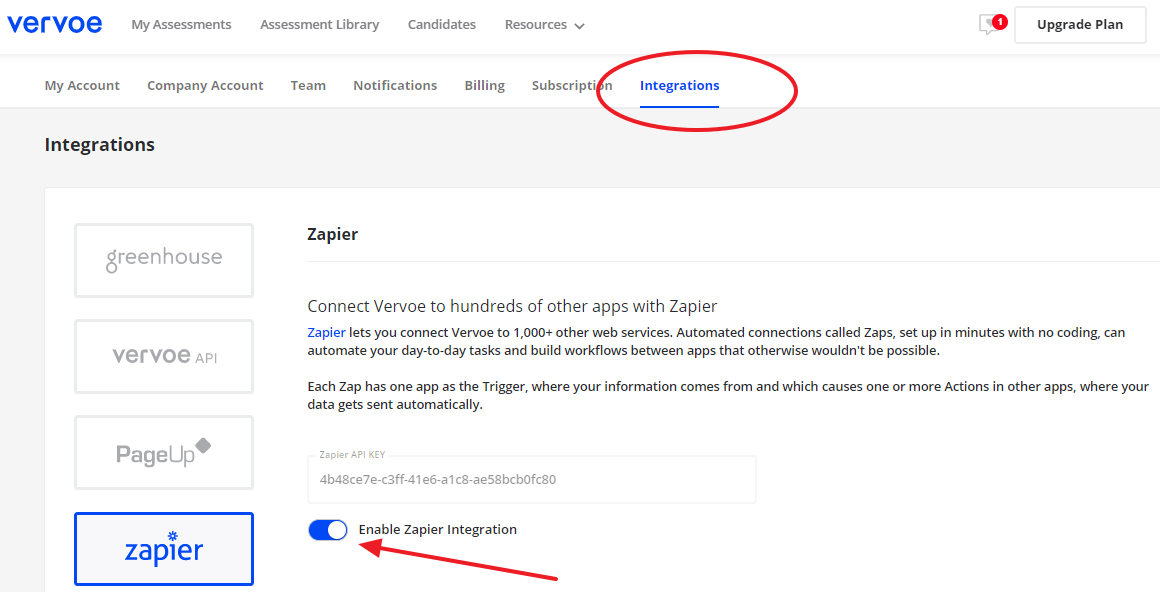 Once you have enabled the Zapier integration in your Vervoe account a unique API key will be generated. This is the API key information that you will need to enter in the Zapier app to connect your accounts.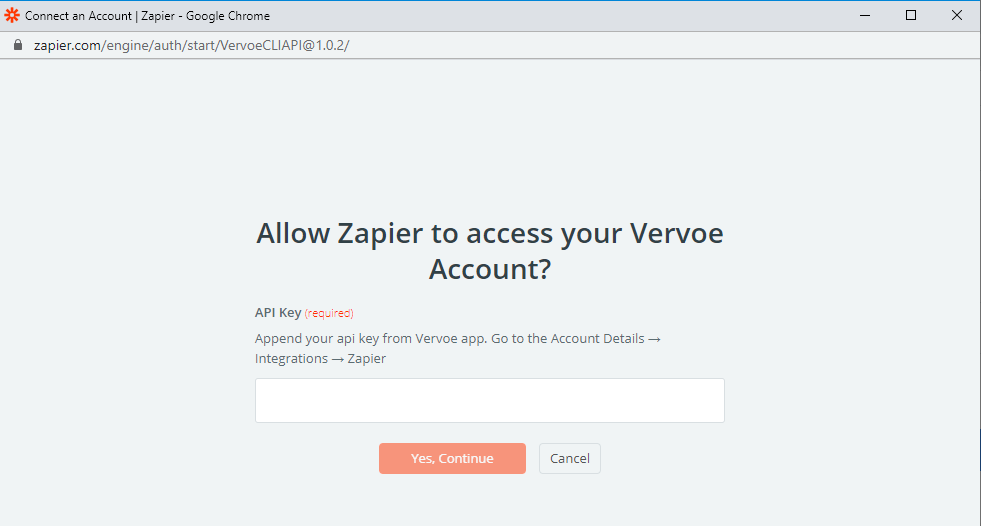 Once you have entered the correct API key and select "Yes, Continue" you will notice your Vervoe account has been added to your Zapier account.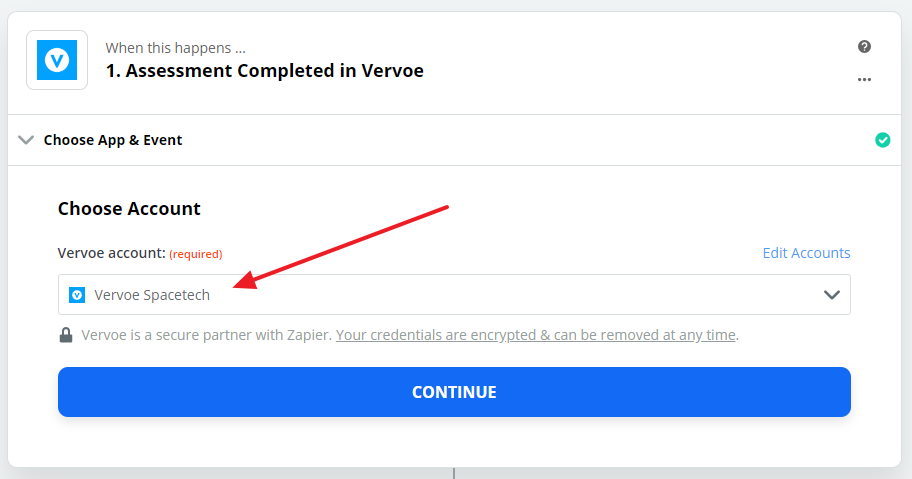 Once you verify that your account has been successfully connected, click "Continue" to finish setting up your trigger. You will then be asked to select the specific assessment that you want to use your Zap with.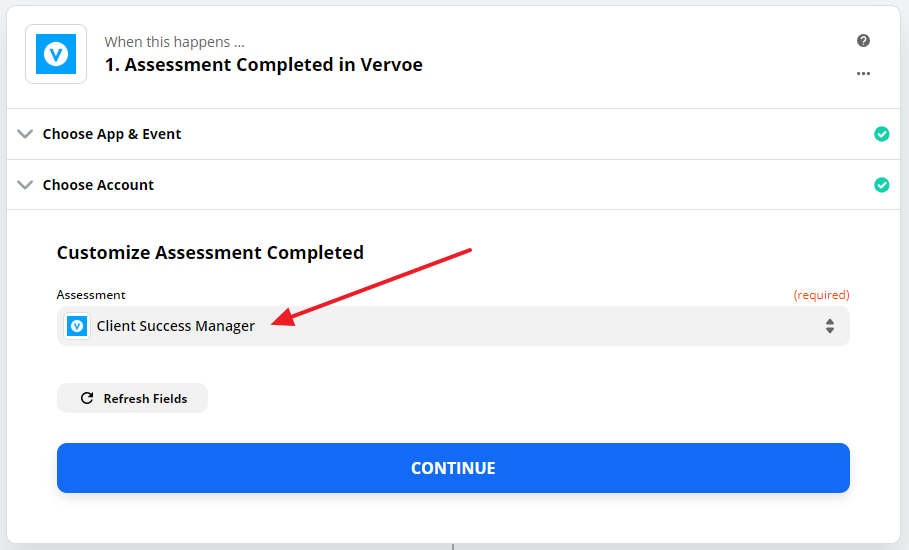 Once you confirm your assessment, select "Continue" and then you will have the opportunity to test your trigger to make sure is is working correctly.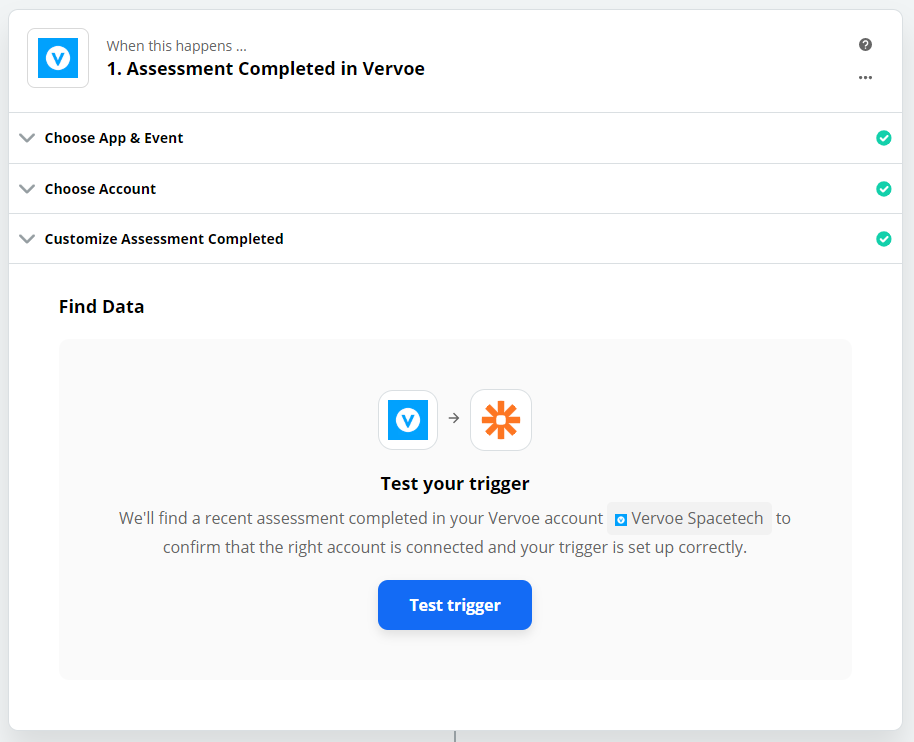 Once the system has successfully completed a test trigger, you will just need to select "Continue" to finish connecting your Zap.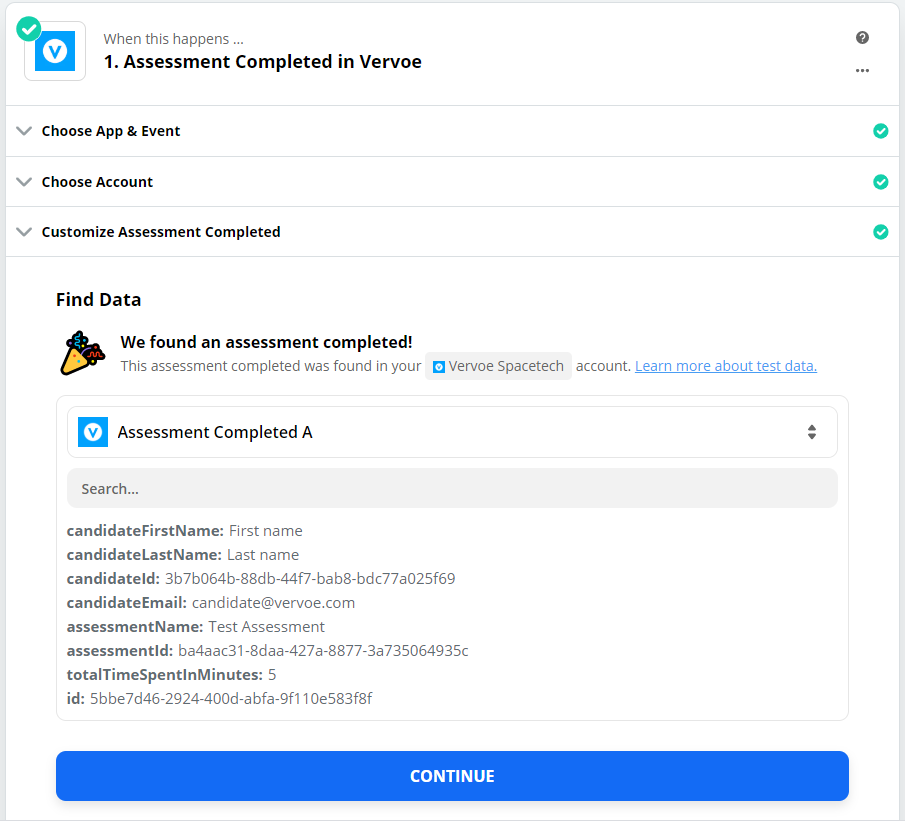 The next step is selecting your app & event. For instance, once an assessment is completed in Vervoe you may want that information to populate in your team's #Slack channel or a Google Sheet. You can search through Zapier's collection of apps to choose which app you would like to use for your Zap.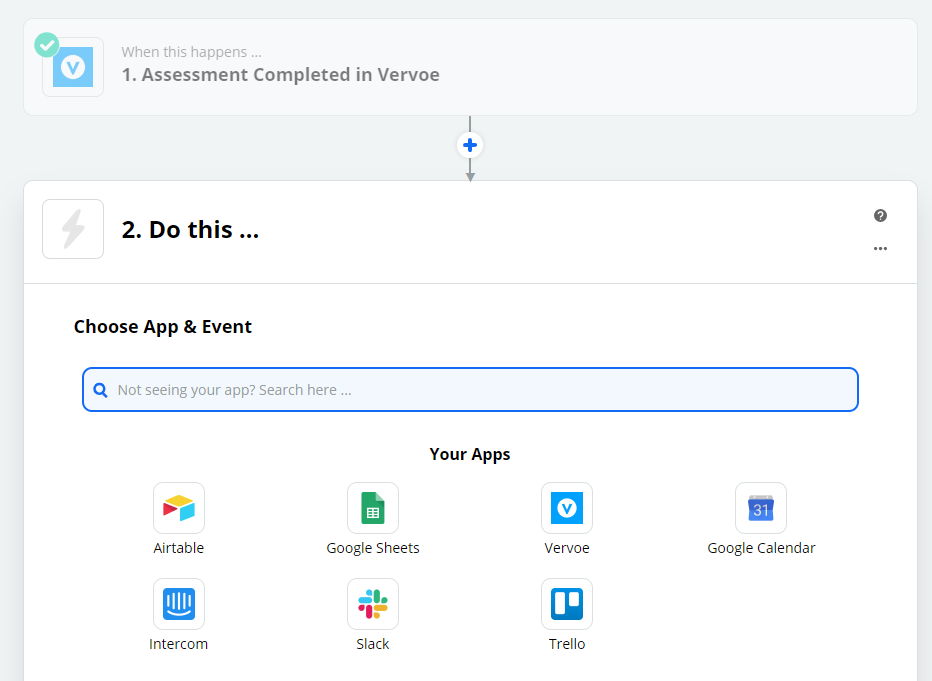 Once you have selected your app, you will be able to choose your action event. Zapier may prompt you to connect any additional external applications. To save your selection, choose "Continue". Then finish going through the Zapier prompts to customize the event action. Once you have provided the details for customization, you will be allowed to test the Zap before turning it on.
You can view our Zapbook page here. You will find a few zaps already set up with different integrations you might find useful.